Chris Streveler voices opinions on his future with Jets
August 22, 2022
New York Jets quarterback Chris Streveler gave his opinion of himself playing with the franchise in the future. After his performance in the NFL preseason against Philadelphia Eagles on August 12, he said that it might be his final NFL moment, according to The Post.
"The whole point is you don't know that,'' Streveler said. "You never know that.''
Streveler, who played as a substitute in the late fourth quarter, participated in the Jets' off-season training camp as an additional quarterback, which is yet to be officially listed on the regular-season roster. He was named as the fourth signal-caller on the Jets' quarterback depth chart, although he did not play for any snap in the training session.
In that match, it was reported that he was thankful and cherished his chance to play. Streveler said that his late-game pass depicted as "kind of like a whirlwind", adding "After we threw that last touchdown pass, I was excited, but as I'm on the sideline and I'm like, 'We just won this game.' It kind of hit me at that point.''
He recorded six passing completions from nine passing attempts and two passing touchdowns, including throwing the deciding pass to wide receiver Calvin Jackson in 16 seconds remaining to secure a 24-21 win for the Jets.
Head coach's statement
When speaking to his player in the locker room, Jets' head coach Robert Saleh, praised Streveler for his late-game performance. He asserted that it might be the best moment coming from his fourth-choice quarterback.
On Saturday, Saleh said Streveler was "an example of preparedness", with the 27-year-old player could take the advantage that was given to him. But, according to sources, Saleh will likely list Joe Flacco as starting QB, Mike White as the first backup QB, and Streveler as the last option, in the team's QB depth chart against Atalanta Falcons,
"He hasn't had a rep, hasn't had a walk-through, he hasn't had anything — anything — for three weeks. And then he steps in there and he's just up and down the field, he's just playing quarterback and throws a nice seven cut to Calvin to win the game.
Streveler's situation
With the condition of Zach Wilson will likely be expected to be back within a month, 15-year veteran Flacco, and White as the third choice on the team's roster, Streveler said that knew his situation as the last choice in the QB position, as most NFL franchise did not include four QBs.
"I knew the situation when I signed,'' Streveler said. "I know with Zach, Mike and Joe, the [quarterback] room is pretty solidified. But for me, it's an opportunity to be in an NFL organization. You don't get those opportunities often.''
Streveler said that other NFL teams will likely to acknowledged him for his performance against the Eagles.
"This is my fourth team in nine months, so that can be a very tiring process. But a day like Friday night where you get to go out there and play football is like the most fun thing you can ever think of," he added.
Moreover, Streveler said that he would consider any opportunity to play for another team, either in the NFL or Canada, referring to his condition in Jets.
"As long as opportunities continue to present themselves, whether down here [in the NFL] or back up in Canada if the well ran dry down here, I'd love to keep playing football as long as I can. It's not a bad way to work.''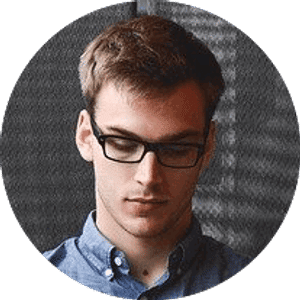 Jake Williams
Jake Williams is a sports gambling expert. He's been writing in the sports betting and DFS industry for over a decade. He specializes in MLB and NBA, along with College Basketball and College Football.