Chris Bassitt leads Mets to 6-0 victory over Phillies
August 15, 2022
Chris Bassitt pitched shutout innings to lead the New York Mets to a 6-0 victory over the Philadelphia Phillies on Sunday afternoon.
He hurled five scoreless innings that day. Throughout the game, Bassitt relied more on changing arms and mixing up pitches and speeds to keep his run strong. He walked two and allowed four hits, stranding five runners over his final two innings.
In the fourth inning, Bassitt struck out J.T. Realmuto, got Nick Castellanos to score a hit after falling behind by 3-0, and retired Darick Hall. In the next inning, the Phillies had second and third with nobody out. Bassitt blew away Phillies outfielder Matt Vierling and shortstop Bryston Stott while getting Alec Bohm to line out with the bases loaded.
In both the fourth and fifth innings, the Phillies put two runners on the base, whom Bassitt held scorelessly.
Mets manager Buck Showalter said he was impressed with how he kept himself calm.
"He doesn't let anybody take him out of what he wants to do. He doesn't panic. He stops and regroups." Showalter said.
"Sometimes he's not going to work as fast as some people want him to."
Bassitt has now tossed 24 straight innings without allowing an earned run, which lowered his ERA to 3.27, the lowest since May.
Mets' performance
The Mets demonstrated an impressive performance against the Phillies. The victory marked their 17th win in 20 games.
Meanwhile, the Phillies dropped three of four after winning seven games straight against the Mets.
Mets slugger Daniel Vogelbach scored a home run, and Mark Canha made two hits, moving 35 games over .500 since September 2006.
"To me, that's the story of this series," Showalter said. "The way our guys pitched, boy, they were just solid."
Team aces Max Scherzer and Jacob deGrom combined to allow a single run over 12 innings in the first two games of the series. Then on Sunday, Bassitt took his turn taming the Phillies. Bassitt praised his teammates and himself after the game.
"I think there's no secret how good our pitching staff is, especially when you have guys like Jake and Max," Bassitt said.
"It's hard to score on us, and it's kind of what we're built for."
The right-hander Bassitt scattered four hits and struck out five batters. He had 24 consecutive innings without allowing an earned run throughout the series. Meanwhile, Francisco Lindor set the team's record for RBI by a shortstop. As of now, he had a slash line of .268/.346/.459 with 20 home runs in 113 games. In the game, he successfully singled home Brandon Nimmo, who started with a double.
Phillies manager Rob Thomson attributed their loss to the Mets' exceptional pitching, which prevented them from keeping their calm.
"We had some trouble scoring runs in this series, obviously," Thomson said.
"Part of it is due to good pitching, and part of it was due to the fact that when runs are at a premium, sometimes you try to do too much, and I saw a lot of that today."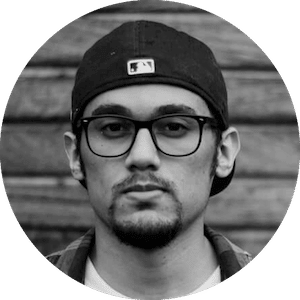 Gus Anderson
Gus Anderson is a gambling wizard. As a kid he dreamt about becoming a Tennis, Hockey and Golf professional but ended up as a gambling professional with focus on both sports & casino.