Chicago Bulls vs Milwaukee Bucks Picks & Predictions 3/4/2022
March 4, 2022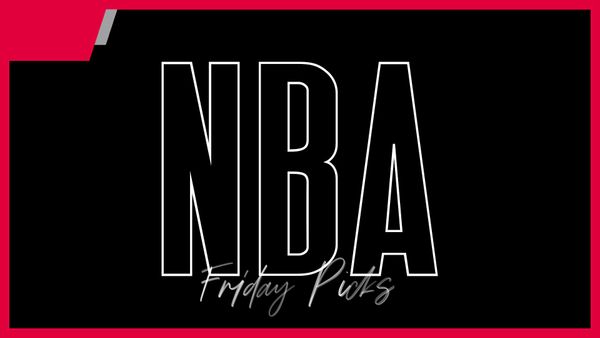 | | |
| --- | --- |
| When: | Friday March 4th, 2022, 7:30 PM ET |
| Venue: | United Center, Chicago, IL |
This Friday night, the two Eastern Conference contenders are facing each other for a regular-season matchup. The Milwaukee Bucks will be hosting the game for the Chicago Bulls and it will surely be a sight to see. The Bucks just got out of a slump where they lost 4 out of 5 games, and they are on a 2-game winning streak right now after beating arguably the strongest team in the Eastern Conference, Miami Heat.
Whereas for the Chicago Bulls, they are having a drought of 0-3. Yet, both teams are currently still sitting in the top 5 of the Eastern Conference, thanks to their shining performances at the first half of the season. The Bulls are sitting in the 3rd position of the Eastern Conference with a record of 39-24, and tailing behind them, the Bucks are sitting on 4th with 38 wins and 25 losses.
| | | |
| --- | --- | --- |
| Team | Bulls | Bucks |
| Moneyline | +450 | -650 |
| Against the spreads (ATS) | +11.5 (-110) | -11.5 (-110) |
| Over/Under (O/U) | u227 (-110) | o227 (-110) |
Why bet on the Bulls?
✅ Bulls are scoring more than 1.12 points per possession
✅ Bulls are No. 2 in overall shooting efficiency in the league
✅ Bulls are No. 2 in FG% in the league with 47.5%
✅ Bulls are 4th in the league in free throw percentage at 81.0%
✅ Bulls are 1st in the league in 3-point accuracy at 38.8%
✅ Bulls are averaging 24 APG in just 13.2 turnovers per game as a team
✅ DeMar DeRozan is averaging 28.1 PPG and 5.1 APG
Why bet on the Bucks?
✅ Bucks are scoring 111.3 points per 100 possessions
✅ Bucks are ranked in the top 8 in defense
✅ Bucks are averaging 14.3 3PA with an accuracy of 36.2%
✅ Bucks are averaging more than 21 free throw attempts per game
✅ Giannis Antetokounmpo is averaging 29.3 PPG and 11.5 RPG
✅ Jrue Holiday is averaging 6.7 APG and 1.5 SPG
DeMar DeRozan went from what many people thought was a bad trade, to an MVP-calibre player really quick. The mid-range god has been performing extraordinarily for the Bulls all season and he is currently leading the team in PPG (28.1) and APG (5.1).
We also cannot forget how the Bulls have the young star Zack LaVine who is averaging 24.5 PPG with 48.2 FG%. However, Chicago is currently plagued with injuries. Their key formula Lonzo Ball and Alex Caruso have been out of the game for some time due to injury, and they are not going to play for the Friday night matchup against the Bucks.
Giannis Antetokounmpo was the key contributor to Bucks's championship run last season. He currently has the highest Player Efficiency Rating in the history of the league and that is the barometer of how great Giannis has been this season. However, remembering how the Bucks have been getting inconsistent results, Giannis's brilliant performance proves the Bucks have been an underperforming team.
Bet on Chicago Bulls vs Milwaukee Bucks
Bet on the game with Caesars Sportsbook. Caesars is giving out sign-up bonuses for new customers. You can bet risk-free up to $1001, meaning that they will give you a refund if you lose your first bet, and note that this promo only applies until the end of this month.
| | |
| --- | --- |
| Promo Code: | SCORECZR |
| List of Eligible States: |  CO, IN, IA, NJ, MI, NV, PA, TN, VA, WV |
What kind of refund will I get from the Risk-Free Bet promo?
The refund you get from the promo will come in the form of in-site credits. You can use the credits for another bet, but you can't withdraw them.
Is betting through Caesars Sportsbook legal?
Yes! Caesars Sportsbook is completely legal in selected states.
Can I bet from outside of the U.S.?
No, you have to be physically present in one of the states Caesars operates in.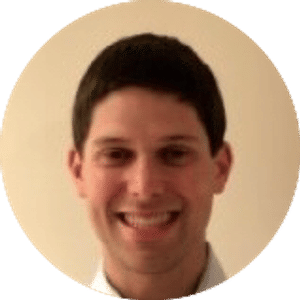 Adam Lowenstein
Adam Lowenstein is a freelance sports journalist. He is also a dental student at Tufts University. Adam is a native of Massachusetts, and he attended Washington University in St. Louis when the St. Louis Rams were actually a thing. Adam recently completed his master's and doctorate degrees. In sports, Adam has spent the last couple of years covering the NBA, specifically the Boston Celtics.