Celtics players wear t-shirts to support Brittney Griner, Jaylen Brown weighs in
June 5, 2022
The Celtics received worldwide attention prior to Game 2 of the NBA Finals against the Golden State Warriors. Celtics players wore t-shirts in support of Phoenix Mercury player Brittney Griner, who has been detained in Russia for more than 100 days.
The t-shirts were black and orange with the words "We Are BG" written on them. According to Celtics forward Grant Williams, wearing those t-shirts is a way of showing their support for Griner who is "wrongfully detained over in Russia."
"We just wanted to show that togetherness and love that we have throughout not only the NBA but the WNBA," Williams explained. "She's been a vital part of the WNBA for years past, college and in the amount of impact she's had on young female athletes."
Jaylen Brown, a star wing for the Boston Bruins, also discussed why they wore the t-shirts on Saturday.
"[It] came from the Player's Association, led by Grant Williams," Brown said. "As a collective, we wanted to come out and show our support for Brittney Griner. She's been over there for an extended amount of time, and we feel like enough is enough."
Brittney Griner's detainment
There are currently more than 244,000 signatures on the petition as of 7:15 p.m. on Saturday. The petition urges the Biden administration to take immediate action to ensure Brittney Griner's safe return.
Griner was held in Russia while playing overseas after Russian officials said they discovered vape cartridges containing hash oil were in her airport bags. Griner has been playing overseas for the past several off-seasons.
According to the statement released by the customs service, a criminal investigation involving Griner "has been initiated into the large-scale transit of drugs." In Russia, a conviction for this crime may lead to a prison sentence of up to 10 years.
Her detention was officially labeled as "wrongful" by the State Department of the United States on May 3, which indicates that the administration will attempt to negotiate for her release.
Cherelle Griner, Brittney's wife, hopes extra action will be taken to get her partner home. The United States State Department has deemed it a "high priority" to get the two-time Olympic gold champion returned to the U.S. However, 107 days have passed, and the distinguished Olympian and WNBA player is still being held in captivity by the Russian government.
Opinions on Griner's detention
Before the first game of the 2022 NBA Finals, NBA Commissioner Adam Silver spoke about Brittney Griner's detention.
"I will only say we are working in lockstep with the U.S. government and outside experts on trying to expedite her release in any way we can."
According to Williams, he worked with both player associations to get the shirts to the players in time for the game the next day.
"We just wanted to do that as a team. It was one of those things where no one questioned it. Everyone said, 'Let's do it.' Everyone put the shirt on immediately when we got them, fresh off the box. They were ironed and good to go. So we wanted to show that love and support."
Forward Jayson Tatum said of Griner that she "enlightens the entire room with her personality."
"It's extremely tough seeing what she's going through. I know everybody sees and feels that, and obviously, we're all together in support trying to bring her back to her family and things like that. Yeah, wearing those shirts today in support of her," he further explained.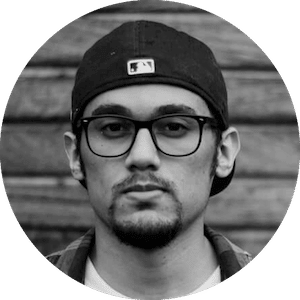 Gus Anderson
Gus Anderson is a gambling wizard. As a kid he dreamt about becoming a Tennis, Hockey and Golf professional but ended up as a gambling professional with focus on both sports & casino.