Celtics defeat Nets despite Kyrie Irving's stellar performance
April 18, 2022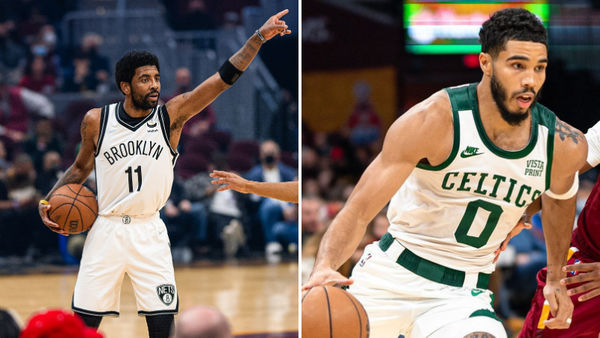 The Brooklyn Nets guard Kyrie Irving made a stellar performance when he visited the Boston Celtics in the first round of playoffs games on Sunday at TD Garden. However, his display was not enough to defeat Boston. Brooklyn ended up losing the game 115-114, just a single point behind the hosting team.
Irving led the scoring board of the game, even leading far from the Celtics' high achiever forward Jayson Tatum who managed 31 points, eight assists, and four rebounds. The 30-year-old Irving, on the other hand, racked up 39 points alongside six assists and five rebounds.
Sunday's game was competitive and neck-to-neck. Heading to the final leg of the game having Brooklyn leading on the scoring board with 114-113, the Celtics' fan at TD Arena was on the edge of their seats as the clock shows only five seconds left.
However, the wind of fortune sided with the Celtics as Tatum tapped hard in the offense and bested Irving defending with his cutting layup. Surely, Tatum gave the Nets a heavy blow with his buzzer-hitting-layup, seizing victory over Brooklyn.
Brooklyn's defeat, Celtics hostile crowd
Kyrie and co., however, also had to worry about the hostility of the hosting Boston fans. The NBA Champion questioned the unnecessary aggression post-game.
"We've definitely got to look at ourselves in the mirror and see where we can control the little things, the details that help us be able to close out the game," Irving said. "We had the game in control and then a final-second shot beats us and now we're sitting here asking questions about hostility and s**t like that."
Irving apparently poked the Celtics' fans with his team-high points throughout the game. However, the seven-time NBA All-Star said he had been used to similar hostile fans' antics, especially from the Celtics'.
"Look, where I'm from, I'm used to all these antics and people being close nearby. It's nothing new when I come into this building what it's going to be like—but it's the same energy they have for me, I'm going to have the same energy for them," Irving recalled.
"And it's not every fan, I don't want to attack every fan, every Boston fan. When people start yelling 'p***y' or 'b***h' and 'f**k you' and all this stuff, there's only but so much you take as a competitor. We're the ones expected to be docile and be humble, take a humble approach, f**k that, it's the playoffs. This is what it is."
Irving seemed somewhat slightly unbothered and had started to get used to Boston's fans. Both the Nets' superstar and the Celtics' fans had a bumpy history in the past ever since Irving left the franchise and headed to Brooklyn in July 2019.
Additionally, prior to Brooklyn, Irving had informed his intention of signing with Boston for a long-term contract. However, the case turned out to be otherwise. At the end of his career with the Celtics, he stepped on the Celtics' logo which infuriated fans.
Since then, the former Celtics said he had been dealing with similar situations caused by the fans of his former franchise. At times, the boos turned into slightly racist remarks.
"I know what to expect in here," the 2014 NBA All-Star MVP said. "And it's the same energy I'm giving back to them. It is what it is. I'm not really focused on it, it's fun, you know what I'm saying? Where I'm from I've dealt with so much, so coming in here you relish it as a competitor—This isn't my first time at TD Garden so what you guys saw, what you guys think is entertainment, or the fans think is entertainment, all is fair in competition."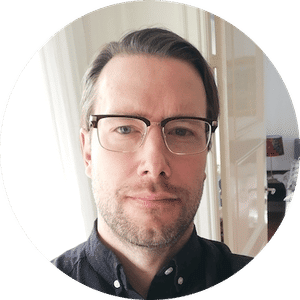 Martin Efvergren
Martin is a sports betting professional who provides initiated betting picks and predictions. His primary focus is on NHL picks, sportsbook promotions, and casino stories.