Cardinals vs. Diamondbacks: Albert Pujols hits 692nd career home run
August 21, 2022
St. Louis Cardinals first baseman Albert Pujols hit his second home run of the season on Saturday night, making his career total to 692. With this achievement, he also helped St. Louis defeat the Arizona Diamondbacks 16-7.
Pujols is said to hit nearly all of his home runs in the left-center of the seats. St. Louis Cardinals manager Oliver Marmol responded to the situation by saying,
"Listen to the names that we're talking about, man," he said. "It's unbelievable,"
The Cardinals have won 15 games in the last 18 games, including six straight wins in their last six games.
Pujols, 42, now has 6,143 total bases, passing fellow Cardinals legend Stan Musial for second place in major league history. However, Pujols is still trailing Hank Aaron, who has 6,856 hits and is ranked first.
Pujols needs four more home runs to tie Alex Rodriguez for fourth place all-time on the home run list, and another home run to match the ranked third Babe Ruth (714), second-placed Hank Aaron (755), and first place Barry Bonds (762).
"That's what you're supposed to do in baseball, have fun," Pujols said in a statement.
"When you don't have fun, you put too much stress on yourself. It's a great group of guys here, so it's pretty awesome," he added.
Pujols had a.386 batting average with five home runs in his previous 16 games entering Saturday.
"That's the hard work I put in day in and day out," Pujols said in response to his performance. "Nothing surprises me."
Pujols' retirement plan
The Cardinals had their 119th game of the season on Saturday, giving Pujols 43 chances to hit the eight home runs required to reach 700.
Pujols, on the other hand, has also announced his intention to retire after the current campaign.
Pujols made his statement regarding his determination to retire despite having more home runs ahead of him when questioned by USA Today Sports.
"I'm still going to retire, no matter whether I end up hitting 693, 696, 700, whatever," he said.
His career has been "amazing" thus far, he continued, adding that he didn't get "caught up in numbers."
"I don't get caught up in numbers. If you were going to tell me 22 years ago that I would be this close, I would have told you that you're freakin' crazy," Pujols said. "My career has been amazing.''
Nolan Arenado, the All-Star third baseman for the Cardinals, said in a recent interview he thinks Pujols definitely contribute to the team, therefore he remains unsure of St. Louis' future without Pujols in the team.
"When we got him, I knew he was going to help us win games, but honestly, I don't know where we'd be without him," Arenado asserted.
Prior to Saturday's game, Pujols had a .358/.404/.691 with seven homers against lefties, and a .254/.333/.472 batting line with 11 home runs overall.
St. Louis had a four-game lead in the NL Central heading into Saturday's game. According to some reports, their last 18 games will be favorable as they will face the Nationals, Pirates, and Reds.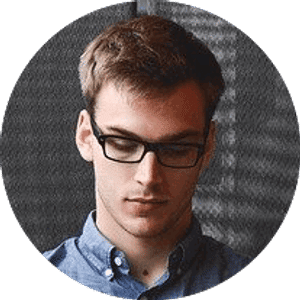 Jake Williams
Jake Williams is a sports gambling expert. He's been writing in the sports betting and DFS industry for over a decade. He specializes in MLB and NBA, along with College Basketball and College Football.