Buddy Boeheim apologizes to fans as Syracuse loses 88-79 to Duke
March 10, 2022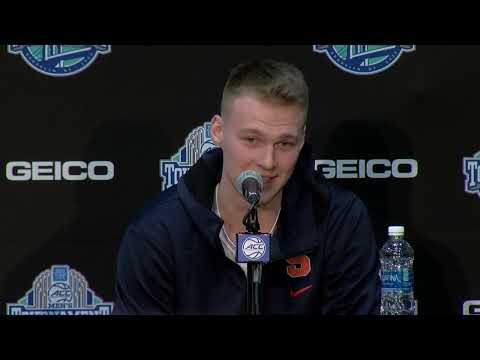 The ACC suspended Buddy Boeheim of Syracuse University for its game against Duke after he hit Florida State's Wyatt Wilkes during Wednesday's first round.
During the first half of the game, Boeheim hit the 6-foot-8 guard with his right hand. There were no fouls called on the incident, but the 6-foot-6 point guard apologized to Wilkes after the incident.
Boeheim said he was reacting to a situation that got out of hand. He added that he regrets his actions. "In the heat of today's game, after some shoving in the lane, I swung my arm while turning to go back up the court," the 22 years old guard said. "It was wrong to act out in frustration."
Buddy, the son of head coach Jim Boeheim, is currently leading the team in scoring with a 19.3 average per game. He also leads the ACC in minutes played.
What was said
Leonard Hamilton, the head coach of Florida State, praised Boeheim for his performance. Regarding the incident, he noted that everyone makes mistakes.
"There's not a better kid in the ACC than Buddy Boeheim," Hamilton said. "We'll move on and let how well they played be the information we need to talk about in relation to this game."
The 73 years old FSU coach also noted that Boeheim is a great example of a class student and a competitive individual. He said that aside from being a great player, he also brings a lot of character to the table.
"He's a class kid with tremendous character. He's a young man who is competitive like everyone else. I don't want anything to take away from how well they played and what type of young man he is. The game is physical, you expect guys to bang and be aggressive."
Boheims' statements following Syracuse's loss to Duke
Buddy issued an apology after the game on Wednesday. He noted that he regrets the incident and accepts responsibility for his actions.
"I apologized to Wyatt Wilkes multiple times in the handshake line. He said not to worry about it, but I know it was wrong. I pride myself in respecting the game and our opponent. I will not react that way again," the former Jamesville-DeWitt High guard stated.
In a postgame interview after Syracuse faced Duke, Buddy said that he took responsibility for the punch and thought it was a clean play until he saw how it was carried out. He believed that Wyatt might have hit him first before the incident happened.
According to Buddy, he was trying to get back to his teammates after hitting a three-point shot during the first half. He never intentionally hurt the player when he swung his arm out of excitement.
Jim criticized the ACC for suspending his son for one game that prevented him from participating in the team's quarterfinal game against Duke, which Syracuse lost 88-79.
During a press conference on Thursday, Jim argued that if the play had been properly reviewed, his son would have received a Flagrant 2 instead of a suspension.
"If it had been handled properly, they would have looked at the video — they've looked at the video every single time this year," Syracuse head coach said. "The kid was laying on the floor. Wyatt was laying on the floor."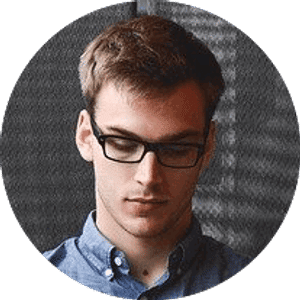 Jake Williams
Jake Williams is a sports gambling expert. He's been writing in the sports betting and DFS industry for over a decade. He specializes in MLB and NBA, along with College Basketball and College Football.