Buckeyes' C.J. Stroud voices opinion on Big Ten's media deal
August 21, 2022
Ohio State Buckeyes quarterback C.J. Stroud expressed his thoughts on the Big Ten paying college football players following the Big Ten's $1 billion annual media rights deal with Fox, NBC, and CBS. Stroud asserted that the time has come for Big Ten athletes to receive sharing money from the board.
It was reported that Big Ten's media deal was worth several hundred million dollars more than ESPN's contract agreement to broadcast SEC matches.
"I definitely think it should be shared, but if not, at the end of the day, we have the NIL space. We can do it that way. The new college world is turning around, and I'm here for it," Stroud said.
Stroud is not the first athlete who pointed out the payment for athletes. Penn State Nittany Lions quarterback Sean Clifford has also voiced the same stance a couple of weeks ago. Moreover, Clifford said that he wanted to get medical benefits provided by Big Ten for the athletes.
Stroud and other college athletes currently have one way of getting additional income allowed by NCAA regulation, which is from the name, image, and likeness (NIL) that provide income from third-party, including endorsement, sponsorship deals, social media posts, and personal appearances on the event.
Big Ten's statement
According to Bryant Gumbel of HBO Real Sports, Big Ten commissioner Kevin Warren said it was possible to pay the athlete.
"Those are the things that we have to resolve," Warren said.
"We have to. So I want to be part of this conversation, and will be part of this conversation of what we can do to make this better."
According to Warren, the Big Ten was trying to switch to a new business scheme because of the "disruption" of college sports. It was reported that the Big Ten will likely expand the member school team from 16 to 20.
"I could. Yeah. I could see perpetual and future growth," he said.
When asked by Doug Lesmerises of cleveland.com about paying the athletes, Warren said a similar answer that he said to Gumbel, reiterating the statement of "future growth".
Moreover, if the decision of paying athletes comes true, it would be the most progressive change in NCAA history.
Previously, Warren acquired USC and UCLA to join the Big Ten without considering another conference. The acquisition is likely to elevate the Big Ten's popularity compared to the SEC and other conferences.
However, Warren said nothing about the Big Ten's goals for the organization goals, which was the same response that came from the previous commissioner, Jim Delaney, according to sources.
In response to this, according to Sports Unfold, Ohio State athletic director Gene Smith said on Thursday that Big Ten's deal could benefit the college athlete.
"Student-athletes may be compensated in the form of benefits that they receive from coaches, trainers, sports psychologists, nutritionists, and academic specialists," Smith said.
However, Smith said that Warren shut down the opinion of the Big Ten's member schools during negotiations for the record media rights deal. It was reported that he reiterated his stance about facing the "disruption" of college sports as Big Ten's next decision.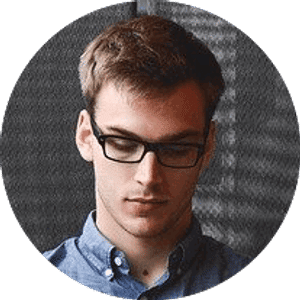 Jake Williams
Jake Williams is a sports gambling expert. He's been writing in the sports betting and DFS industry for over a decade. He specializes in MLB and NBA, along with College Basketball and College Football.