Bryce James receives first scholarship offer from Duquesne
August 23, 2022
Bryce James, the son of LeBron James, announced late Sunday that he had received a scholarship from a Division I program. Division I is the highest among all National Collegiate Athletic Association (NCAA) divisions.
Bryce, a sophomore at Sierra Canyon School in Chatsworth, California, announced the news on Instagram. In an Instagram Story, the 15-year-old shared that the Duquesne University of Pittsburgh offered him a scholarship to play basketball with the Duquesne Dukes.
"Blessed to receive my first d1 offer from Duquesne #godukes," he said.
The news went viral, inviting reactions from fans.
"Just one of many more offers to come young man!!" said a fan on Twitter.
"This is why LeBron James is the greatest father of all time," said another.
Meanwhile, LeBron shared his son's Instagram Story and said, "AYYYEEE!!! LET'S GO MAXIMUS @JUSTBRYCE."
Close ties with Duquesne University.
Duquesne shares a connection with the James family. Dukes head coach Keith Dambrot coached LeBron at St. Vincent-St. Mary High School in Akron, Ohio. Serving as one of Dambrot's assitants is Dru Joyce III, a high school teammate of LeBron.
Joyce played alongside LeBron under Dambrot. Later, he played for Akron University, once again, under Dambrot, where he was an assistant.
"I'm so proud of the journey and growth my brother continues to ascend towards in his coaching career," LeBron said after Joyce was hired by Duquesne.
"His knowledge of the game and work ethic will be immediately impactful to the Duquesne program!"
About Bryce
The younger of LeBron's two sons showcased his skills all summer on the Nike team Strive for Greatness, LeBron's AAU program.
"He is one of the top players to watch in the 2025 Recruiting Class," NBA Draft Room said of Bryce.
"A very skilled outside shooter with a soft touch and near perfect form, Bryce is a big wing with a high skill level and a quickly improving game. Has a strong frame and should continue to add a few more inches tochis height over the next few years."
"Bryce is the best shooter in the house and his skills are impressive for his age," his father added.
Earlier, both of LeBron's son appeared on the court for the first time. Sharing court in the game, in full of competitive setting. Bryce received louder ovation from the basket ball crowd.
If his brother, Bronny, is going to make his NBA debut, the youngest son Bryce also has greatest potential on the court.
Bryce appears to be the next step in his development, including his growth.
He also blows social media for his recent athletic body. Nearly two meters under the fathom.
Not long ago, photo of Bryce and his father, LeBron, strikes. Clearly, Bryce is a giant in the making for his age. He seen just three inches shorter than his famous father.
Basketball fans stunned by the athletic freak body of Bryce and caused the internet on fire.
"If he has even half the talent of his father, he will be All-Star…," @wolvesback2022
Within his age he is taller than Stephen Curry, a six foot two NBA player.
He, many believed, shows measurements of an NBA athlete. The average height of an NBA player is six-foot-six and Bryce is already in that height.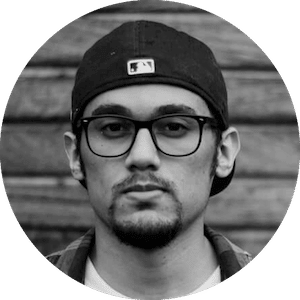 Gus Anderson
Gus Anderson is a gambling wizard. As a kid he dreamt about becoming a Tennis, Hockey and Golf professional but ended up as a gambling professional with focus on both sports & casino.