Bruins elite WR Chase Cota enters NCAA transfer portal
January 19, 2022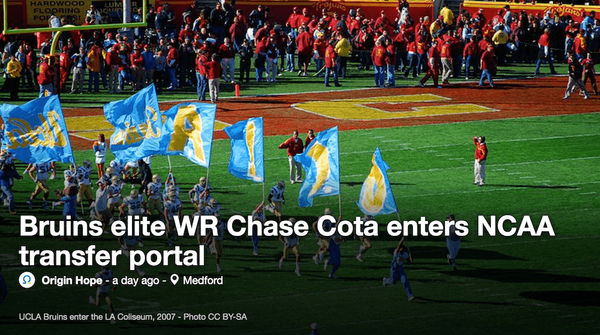 UCLA Bruins have lost another elite wide receiver. Wide receiver Chase Cota, who still has one more year of eligibility to play college football, announced that he will enter the NCAA transfer portal on Twitter.
Cota's departure leaves the Bruins without their three most reliable targets in the upcoming 2022 season. They will also be without Kyle Philips and tight end Greg Dulcich. Both Philips and Dulcich had decided to end their college football career to join the NFL draft.
Aside from Cota, Dulcich, and Philips. They include offensive lineman Paul Grattan, left tackle Sean Rhyan, running back Brittain Brown, and right tackle Alec Anderson.
The good news for the Bruins is that running back Zach Charbonnet and quarterback Dorian Thompson-Robinson are back and good to play.
The Bruins' new offense features several options to replace Cota, such as adding more receivers through the transfer portal. Some of these include Jake Bobo of Duke and Titus Mokiao-Atimalala of UCF. Meanwhile, the Bruins still have Kam Brown and Noah Allen for the current roster. Both returned for their senior seasons.
Additionally, freshman Josiah Norwood and junior Logan Loya will have more chances to play. Four-star receiver Jadyn Marshall committed to the Bruins during the early signing period. He is expected to make a significant contribution to the team.
Cota at UCLA
Cota was a four-star prospect during the 2018 recruiting cycle. He was part of the 2018 recruiting class that included Anderson, Philips, Allen, and Thompson-Robinson.
Cota appeared in all 12 of the team's games during the 2021 season. He also had a productive year with over 300 receiving yards and three touchdowns.
Throughout his four years at UCLA, Cota never missed a single game. He finished his career with 883 yards, 67 catches, and six touchdowns. He was also regarded as one of the best receivers in the program.
Cota's goodbye to UCLA
In a tweet, Cota thanked the coaching staff and his teammates for helping him develop during his four years at the school, "I just want to give a big thank you to UCLA and the coaching staff I got to develop my skills with every day the past four years," the 6-foot-3 receiver tweeted.
"Coach Jimmie Dougherty, Jerry Neuheisel DeShaun Foster and Chip Kelly have all been very influential to me and I will forever have a positive relationship with those men along with the rest of our staff," the South Medford alumnus continued.
Cota was proud of everything he achieved at UCLA, but due to his desire to play for his future, Cota noted that he will enter the transfer portal during the upcoming season.
"I am very proud to be a UCLA graduate and will forever be a fan of my alma mater. With that being said, I will be entering the transfer portal for my last college football season. I'm very excited for what God has in store for my future and cannot wait to live it out," Cota closed his parting letter on Twitter.
Bruins' transfer portal
With 13 players already enrolled in the transfer portal, Cota is the 10th player from out of state to join the program.
The transfer rules are very complex, and it gets even more complicated when super seniors, like Cota, are still around due to the extra eligibility year NCAA granted to compensate for the lack of playing time during the pandemic. To sum it up, schools can add up to 25 scholarship players, but the figure increase for every outgoing transfer.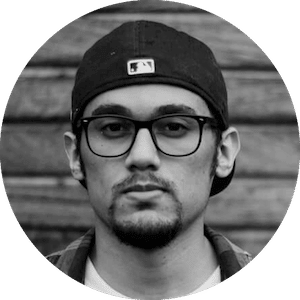 Gus Anderson
Gus Anderson is a gambling wizard. As a kid he dreamt about becoming a Tennis, Hockey and Golf professional but ended up as a gambling professional with focus on both sports & casino.