Bronny James receives offer from Memphis, says report
August 20, 2022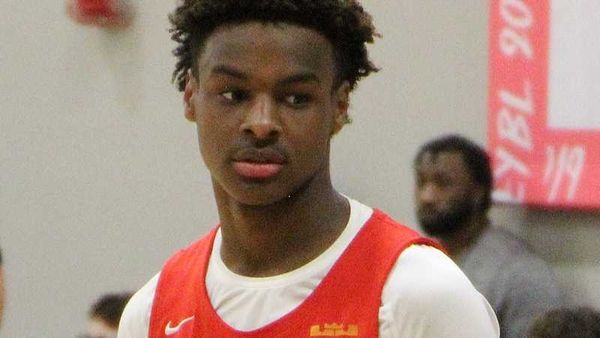 On Friday, Joe Tipton of ON3 reported that a source had confirmed that Bronny James, a four-star combo guard from Sierra Canyon who also happens to be the son of NBA star LeBron James, had received an offer from the Memphis Tigers.
The Tigers are reportedly not the only team pursuing Bronny as another ON3 writer Jamie Shaw said on Thursday that USC is offering him a scholarship. In addition, Ohio State and Oregon have also been reported to actively recruit Bronny.
Earlier this week, Shaw predicted that Oregon would have the most chance to recruit Bronny. He argued that the James family and Oregon have deep ties because of Nike, considering that LeBron has a lifelong contract with the brand.
Bronny also has a relationship with Mookie Cook whom the Ducks' recently managed to recruit. The two traveled as teammates in middle school. Cook even acted as a young LeBron in the Shooting Stars film by SpringHill Company.
"Speaking with sources close to the situation, the ties to Oregon are deep," Shaw wrote. "We are told there is comfort with the situation, the circumstances, and the program."
Furthermore, Shaw also predicted Ohio State and USC to have a chance at recruiting Bronny. The two had a matching chance of 25 percent chance, compared to Oregon which was given a 50 percent chance.
Responding to this, LeBron quickly shut down the rumors about Oregon's recruitment on Twitter.
"He hasn't taken 1 visit yet and has only had a few calls with coaches and universities. When Bronny makes his choice you'll hear it from him," LeBron tweeted.
The rising star
Being the oldest child of NBA sensation, Bronny has spent most of his life under public attention.
Bronny is a rising senior at Sierra Canyon in Los Angeles. 247Sports ranked him as the No. 7 shooting guard in the nation. He has massive followers on his social media accounts. In one instance, he even gathered one million Instagram followers in less than a day.
Shaw had even written a scouting summary for Bronny.
"Bronny James is a sturdy guard, with a strong frame, long arms, and broad shoulders," Shaw said.
"The 6-2/6-3 guard is a noted defender at the point of attack. He moves his feet well laterally and plays with a chip on his shoulder. Offensively he does not really show blow-by burst in the half-court, but he attacks closeouts well, and he is strong in the paint."
His popularity rose even higher after his one-handed dunk in France this week. The stunt received many compliments from many NBA players, including his father.
"OH MY GOODNESS BRONNY!!!!!" LeBron wrote on Twitter.
"This crazy bronny!!" Utah Jazz ace Donovan Mitchell said.
"Sheeesh!!!" Warriors star Stephen Curry added.
"Hey, Bronny … impressive," Skip Bayles, a frequent critic of LeBron, wrote. "But your dad would've dunked it left-handed. You sure got away with it, though."
LeBron has also shown his interest to play with his son.
"I want him to be in the NBA," LeBron said.
"I'm not going to lie, I want to be on the court with him. I think that will be an unbelievable moment. But I want him to get to the NBA."
Bronny is still in the early stages of the recruitment process and he hasn't visited any colleges yet. However, according to ON3, he intends to visit colleges soon.
"We are told [Bronny] is going to go through the process." Shaw wrote.
"At this point, the plan is to take virtual visits, Zooms, and in-person visits and go through the whole experience. Sources tell us that at this point, Oregon has a lead and that James will end up in Eugene."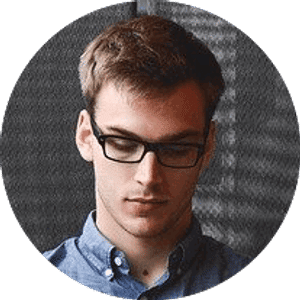 Jake Williams
Jake Williams is a sports gambling expert. He's been writing in the sports betting and DFS industry for over a decade. He specializes in MLB and NBA, along with College Basketball and College Football.