Boston College's Jerry York retires after 50 years of coaching
April 15, 2022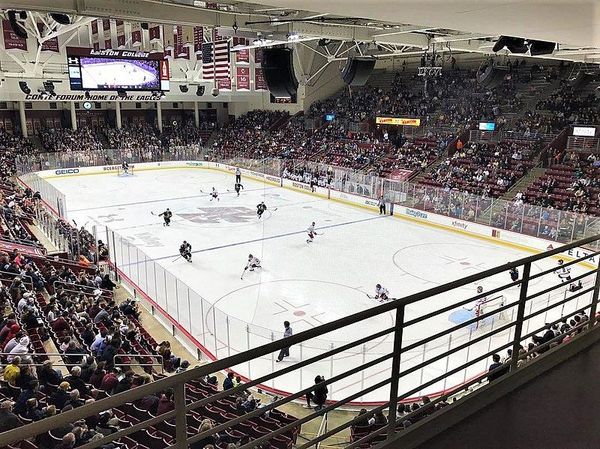 Hall of Fame coach Jerry York of Boston College announced retirement Wednesday after leading the Eagles to five NCAA championships. He left college hockey on his terms.
York has been behind the bench for Boston College for almost three decades. He informed athletic director Patrick Kraft of his decision during a morning meeting, after which he informed his players in the afternoon.
"It was a whirlwind two days," York said. "That was kind of neat leaving (on my terms), but the hardest part was that it affects a lot of people and I didn't expect to get emotional but I kind of did."
York is the most successful coach in Division I men's hockey history with 1,123 victories. The former Boston College center is one of only three coaches to win multiple championships with two different teams. Previously, he led Bowling Green to the NCAA title in 1984.
During his time at BC, York won nine regular-season championships and was named the league's coach of the year five times.
Farewell to rivals
For the last 28 years, York lived four miles from his job in Boston, but he always looked forward to working at BC. The 76-year-old coach decided to retire after 50 years because he felt it was the right time to step away from coaching.
"I just thought this is the right point, 50 years is a round number," the 2019 Hockey Hall of Fame coach said.
York also said that he would miss his rivalries with other coaches, including Jack Parker of Boston University and Rich Umile of UNH.
"But I will miss all those Hockey East rivalries over the years with Jack Parker (BU) and Rich Umile (UNH) and even out west with Jeff Jackson (Notre Dame) and Red Berenson (Michigan)," the NCAA ice hockey winningest coach said. "I respect all those guys and it was neat to go against them all those times."
York's replacement
Kraft will be tasked to find a replacement for York. Earlier this season, he hired Earl Grant to take over the men's basketball program in 2021.
Although the athletic director is expected to hire a consulting firm to help with the search, there are already three potential candidates in the area.
One of them is Greg Carvel, who led the University of Massachusetts to its first NCAA men's hockey championship in 2021. He is also considered a strong candidate for the job due to his track record of building successful programs.
Another candidate is Norm Bazin, the head coach of the University of Massachusetts-Lowell. He transformed the program from a Division II school into a national contender.
Lastly, David Quinn, the former coach of the New York Rangers and Boston University is also rumored to be a potential replacement. He served as an assistant under York and helped guide the US to the 2022 Winter Olympics.
This past winter, college sports lost two of its most prominent coaches. In addition to York's retirement, Mike Krzyzewski of Duke University also announced retirement after almost half a century of leading the Blue Devils.
"Everybody has their own choices in how to do it," said York about retiring. "I don't think there is a right or a wrong way, but I didn't feel comfortable doing it that way and getting a chair or a picture frame or some awards. That's just not me and this is just the way I want it."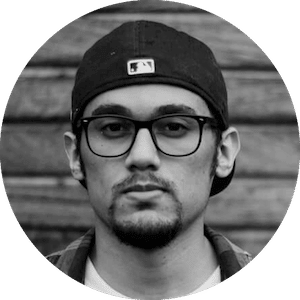 Gus Anderson
Gus Anderson is a gambling wizard. As a kid he dreamt about becoming a Tennis, Hockey and Golf professional but ended up as a gambling professional with focus on both sports & casino.