Border-state rivalry: Wisconsin Badgers beat Minnesota Golden Gophers 68-67
February 24, 2022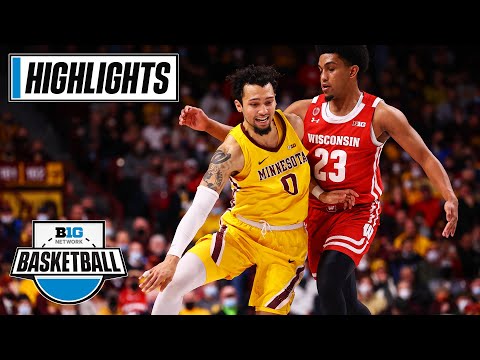 Wisconsin forward Steven Crowl had 20 points and seven rebounds, and the 13th-ranked Badgers held on to beat Minnesota 68-67 on Wednesday night. To cap the close victory, forward Tyler Wahl had a double-double with 12 points and ten rebounds for Wisconsin, which moved into a tie with Purdue for first place in the Big Ten. Wisconsin maintained its focus and hunger for victory throughout the game. "This team is just a really driven team. Everyone knows that when your number gets called, you've got to go in there and produce," said Wahl. Without star guard Johnny Davis, who had 12 points, Wisconsin was forced to rely on backup point guard Jordan Davis, Johnny's twin brother. He hit two free throws to tie the score at 62 with 2:18 left. After a steal and basket by Davis, the junior guard gave the Badgers a 66-64 lead with a few minutes left. Following a turnover by the Gophers, Wisconsin's Brad Davison hit two foul shots to secure the win. Jordan, who had seven points, said that despite his brother's absence, the team was still able to pull through. "I don't think anyone was stunned," the backup guard said. We're not just a one-man team. No offense — I know he's my brother — but we just battled through it."
Wisconsin's guard trio support its big men
The Badgers were without starting point guard Lorne Bowman II due to illness and backup guard Jahcobi Neath due to a single-game suspension after the brawl with Michigan. Wisconsin still played its three guards against Minnesota. In addition to the Davis twins and Davison, the team also put Chucky Hepburn in. The Badgers kept playing with three guards throughout the game despite the fact they were not productive offensively. The three starting guards, including the fouled-out twin, combined a total of 25 points. Meanwhile, forwards Wahl and Crowl combined 32 points. Jordan had a career-high seven points and two assists in his first career start. His performance was well-received by Wisconsin coach Greg Gard. "He practiced really well yesterday. I thought he had a little bounce. He knew this was coming," Gard said. "I'm just really happy for him." Despite Wisconsin guards' lack of offensive caliber, Gophers coach Ben Johnson praised the opposing team's guards for their performance. "I would've taken that every day of the week," he said in a post-game interview. The two forwards dominated the paint, and when they were able to do so, the Badgers could take advantage of the undersized Gophers.
Border-state rivalry
Wisconsin has won 33 of the last 42 meetings with Minnesota. The last time the Golden Gophers were in the NCAA Tournament was in 1997 when they reached the Final Four. The Gophers have played well in Johnson's first season, but they are starting to tire of the late-game fades. Since then, the Badgers have made three straight Final Four appearances. They are on their way to the 22nd NCAA Tournament appearance. Aside from winning on the visit to Minnesota, Wisconsin also improved to 8-2 in true road games. With four natives of Minnesota on its roster, Wisconsin was always the villain during this game.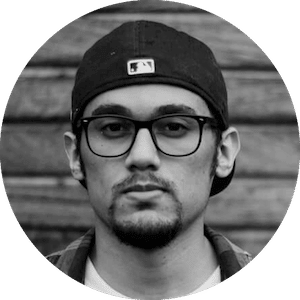 Gus Anderson
Gus Anderson is a gambling wizard. As a kid he dreamt about becoming a Tennis, Hockey and Golf professional but ended up as a gambling professional with focus on both sports & casino.