Ben Simmons to undergo back surgery, requires 3-4 months recovery time
May 5, 2022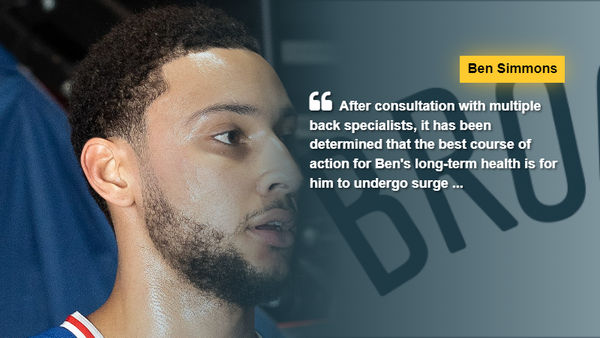 Brooklyn Nets guard Ben Simmons will undergo back surgery on Thursday and will take three to four months of rehabilitation before returning to the floor for preseason training camp in September. The announcement was made around 10 days following the end of their season due to a four-game sweep against the Boston Celtics.
The Nets announced on Wednesday that the 25-year-old will undergo a microdiscectomy to treat pain in his lower back caused by a herniated disc. Multiple back specialists were consulted before deciding to have this procedure.
It was agreed upon the following day by Simmons and his agent Rich Paul, Klutch Sports CEO, that they would continue working together on Simmons' well-being in the hope of getting him back on the court next season.
Despite numerous attempts that finally failed, Simmons never played a game for the Nets following the trade with the Philadelphia 76ers. While the Australian international had hoped to return for Game 4 of the Brooklyn Nets' Eastern Conference first-round series against the Celtics, the chronic pain that he had been experiencing for the past week and a half ended up keeping him out of the game.
Simmons' excuses for not playing have evolved significantly over the course of his months-long ordeal, from a desire to leave the 76ers to mental health conditions to inconsistent back soreness.
For a time, it was unclear what was wrong with Simmons, and even the Nets' front office was unconvinced by Simmons' morning-of-Game 4 back discomfort story. After all, Simmons' ability to return in 2022-23 is expected to be severely hampered by the surgery.
Future career
Simmons is one of the NBA's top defenders when he is at his best, capable of guarding numerous positions, leading the league in steals per game in 2019-20. Being the 2017 NBA Rookie of the Year, three-time NBA All-Star, and two-time All-Defensive team member, no wonder the Nets and numerous other teams were continually linked to the superstar point guard.
However, missing the whole season is definitely detrimental to his offensive game's continued development, from the scoring standpoint and the team's lineup strategy as well.
Speaking after the team was knocked from the playoffs, Nets' coach Steve Nash sounded optimistic Simmons' return, together with Joe Harris, had Brooklyn set for a better 2022-23 campaign.
"I think Ben Simmons and Joe Harris will give us a big lift and then we'll see how the rest of the roster rounds out," Nash said. "Getting two of your top four guys back. Two guys with size. One who's an All-Star and one who's one of the best shooters in the league. That gives us a big boost."
Simultaneously, the combination between Simmons, Kevin Durant and Kyrie Irving might have a really unique Big Three that few teams can duplicate, which would almost likely position them among the NBA Finals favorites.
"I think it allows other guys to fall back into their natural positions where they don't have to guard big guys every night or play too many minutes where they have to do too much against big, tall defenses where it can be very difficult for a bunch of guys giving up size at every position," Nash added.
Nonetheless, without the ability to see how they all go together, the final form may differ from what appears on paper.
"So, I think those guys will really help," Nash said. "Obviously, the rest of the roster is really key as well. We have a summer to work at that."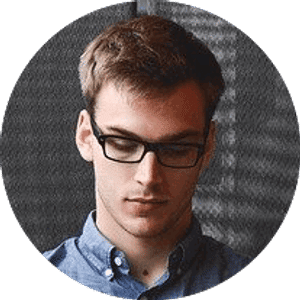 Jake Williams
Jake Williams is a sports gambling expert. He's been writing in the sports betting and DFS industry for over a decade. He specializes in MLB and NBA, along with College Basketball and College Football.