Baltimore Sun's Mike Preston praises Ravens' Jaylin Armour-Davies
August 4, 2022
The Baltimore Sun sports analyst Mike Preston has praised Baltimore Ravens rookie cornerback Jaylin Armour-Davies. He said the 22-year-old's maturity was way beyond his years.
"Armour-Davis' attitude isn't just mature, but refreshing," Preston said. "This is the generation that cares more about themselves, with young kids quickly running away from responsibility and even faster from the consequences that might follow."
Born in Alabama, Armour-Davies was raised by a single mother along with his two sisters. In March 2019, he married his high school girlfriend, Ahlea, when he was 20. They have a two-year-old daughter, Hazel Grace.
"I wouldn't say I planned this, or it was a surprise," Armour-Davis said of having a family while in college. "My mom knew what type of person I was and that I enjoyed this type of responsibility. It was going to come soon, just didn't know it was going to be on this timeline. I just considered it another step in my life.
Armour-Davies' maturity was shown when one of his older colleagues asked him for advice back in Alabama. He said he was surprised upon hearing the request.
"Immediately in college, I was upgraded to the old head, old guard status," he said. "I had guys who were six-year seniors asking me advice on life, how do you do football and marriage? I was only 19 years old and they were treating me like an old head, even my family. I guess it's my new normal."
The Athletic's Dane Brugler said Armour-Davies would be a good addition for Baltimore, considering he was a 6-feet-1, 195-pound man. Armour-Davis ran a 40-yard dash in 4.39 seconds at the NFL Combine.
"Reactive athleticism where he can anticipate, make breaks with receivers," Brugler said. "He does a great job of playing through the hands of receivers to try and break that ball out. Very controlled in press man with his pedal. Stays square. He can mirror at the line of scrimmage."
Armour-Davies missed some important games in Alabama due to a hip injury. He also took a medical redshirt in his freshman year over a knee injury.
Golden generation
Armour-Davies was drafted for the 2022 NFL season alongside Tyler Linderbaum (Iowa), Kyle Hamilton (Notre Dame), and David Ojabo (Michigan), a draft class that is potentially one of the best in Baltimore history.
Hamilton was an All-America junior safety in 2021. He made 34 tackles in seven contests with three interceptions and garnered 138 tackles.
Similarly, Ojabo had an impressive run last season. He appeared in all 14 games with six starts at outside linebacker in 2021, recording 35 tackles, including 12 for loss, 11 sacks, and three pass breakups. He also had eight quarterback hurries, one fumble recovery, and a program-record five forced fumbles.
Linderbaum has also gained praise from Ravens coach John Harbaugh.
"He doesn't make very many mistakes, so far," Harbaugh said. That's a big challenge. That's going to be the rookie challenge all year, as far as the mental part of it."
Following his departure to Ravens, Armour-Davies thanked everyone in Alabama, saying that his tenure there was the "greatest honor" to him.
"I always dreamed of playing for Alabama with my friends and family in the stands screaming Roll Tide!," he said after being drafted. "Thank you to Coach [Nick] Saban for imparting your leadership, guidance, and knowledge of the game.
"To my teammates, my brothers, thank you for going to battle with me every game day. My time here has most definitely prepared me for my next step as I proudly announce my intention to declare for the 2022 NFL Draft."
The St. Paul's Episcopal School alumnus won the CFP National Championship with the Alabama Crimson Tide in 2020. He also made it to the Second-team All-SEC in 2021.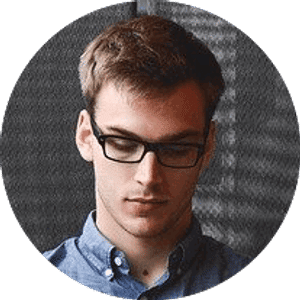 Jake Williams
Jake Williams is a sports gambling expert. He's been writing in the sports betting and DFS industry for over a decade. He specializes in MLB and NBA, along with College Basketball and College Football.