Austin Meadows to miss rest of 2022 season due to mental health issues
September 3, 2022
The former All-Star outfielder Austin Meadows announced on Friday that he would sit out the rest of the season to focus on his mental health. Even though he won't be playing, he still intends to stick with the Detroit Tigers.
"I've been dealing with this privately with a great team of professionals," Meadows wrote. "But I need to continue to put in the hard work off the field towards feeling mentally healthy."
This season has been filled with an endless barrage of difficulties for Meadows. He has suffered many injuries and illnesses, such as vertigo, COVID-19, and bilateral tendinitis in his Achilles.
Meadows has been working out in the Tigers' clubhouse in recent weeks. He is set to accompany his teammates while the team plays at Comerica Park.
"While I've been back in the clubhouse the past few weeks, and plan to remain with the club through the end of season," Meadows said. "I am still not ready to return to the field."
Receiving support from team
Meadows also thanked his family, teammates, and the Tigers organization for their support. He hoped that by sharing his experience, he could help others who may also struggle with mental health issues.
In response to this, manager A.J. Hinch said he was proud of Meadows for trying to help.
"Maybe there's one kid out there," Hinch said. "Maybe there's a teammate out there, maybe there's an ex-teammate, maybe somebody around the league that is struggling on their own and curious whether or not they should call for help or even admit that they have some issues that they need to work through."
The team let Meadows decide if he wanted to share his mental health issues with the public, and on Friday, Meadows wrote a tweet explaining his condition.
Hinch said that the team and he would try to support Meadows. Despite the incoming trial, Hinch has a positive outlook on the future.
"He's on a great path," Hinch said. "He's surrounded by a lot of great people. He's got a ton of support, and his statement speaks for itself."
Rough season
In 2013, the Pittsburgh Pirates selected Meadows with the ninth overall pick. On April 5, the Tampa Bay Rays traded Meadows to the Tigers for Isaac Paredes and a 2022 draft pick. Meadows played 36 games and recorded a .250 batting average, zero home runs, 11 RBIs, 16 walks, and 17 strikeouts. He has experienced five major league seasons.
Midway through May, Meadows fell victim to a series of stops and starts. On May 16, he was put on the injured list due to vertigo and could only return for a week in June.
On June 17, Meadows was placed back on the injured list when he contracted COVID-19. Then, while on a rehab assignment at Triple-A Toledo, Meadows' Achilles flared up in both feet, landing him again on the injured list.
"The physical ailments were real," Hinch said. "They were things he was dealing with over and over again."
Meadows' brother, Parker Meadows, said he had been talking to Meadows almost daily.
"Obviously, he's had a pretty rough year," Parker said. "I know everybody wants him to be out there and I know he wants to be out there. It's been tough for him."
From August 10 to 14, Meadows participated in four rehabilitation games with Toledo before going back to Detroit for more testing. At this point, the public did not yet know that Meadows' injuries went beyond physical.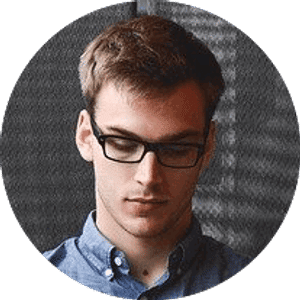 Jake Williams
Jake Williams is a sports gambling expert. He's been writing in the sports betting and DFS industry for over a decade. He specializes in MLB and NBA, along with College Basketball and College Football.