Arkansas vs. Duke March Madness Betting Prediction 3/26/22
March 25, 2022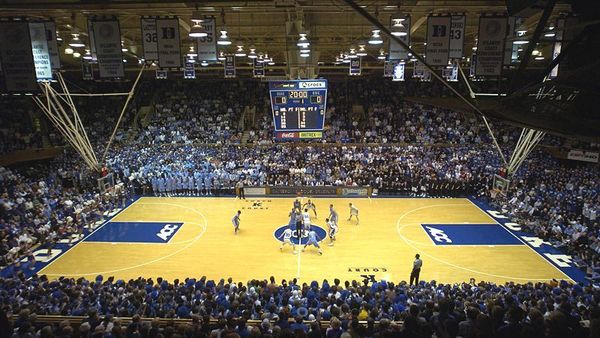 The Mike Krzyzewski journey is not over yet as Duke has advanced to yet another regional final with the legendary coach at the helm. They face a resurgent Arkansas team that took down the top overall seed, Gonzaga, in the Sweet 16 and are playing with a lot of confidence. Momentum and history are colliding in this matchup that takes us back to the 1990's when both of these teams were routinely in the Elite Eight and Final Four. 
Arkansas vs. Duke Betting Pick
Strong presence in US
Wide range of betting options
Generous bonus offers
UP TO $1,000
This game will be played at the Chase Center at 8:45 p.m. Eastern on Saturday, March 26, 2022.
Why bet on the Razorbacks:
✅ Jaylin Williams isn't always an offensive threat, but he does so many little things well for Arkansas, starting on the glass. He is clearly the team's leading rebounder at 9.8 per game, but he's grabbed at least 10 rebounds in all three NCAA Tournament games and 11 of his last 13 games overall. The fact he's also averaging more than 12 points per game in the tournament is a bonus.
✅ A.J. Griffin has gone cold at the wrong time for the Blue Devils, struggling to reach double figures in most of the six postseason games. If you take out his 21-point performance against Miami in the ACC Tournament semifinals, Griffin has not scored more than 11 points in any other game this postseason. Plus, he's shooting just 27 percent from behind the arc in those other five games. 
✅ In this year's NCAA Tournament, Arkansas' defense has been exceptional and only getting better. The unit has limited the three opponents to just 38.9 percent shooting, which includes only 28.2 percent 3-point shooting. Only two teams have held Gonzaga to fewer points this season and only one other squad kept the Bulldogs under 40 percent shooting.
✅ Duke has been tied or trailing in the final five minutes of five of its six postseason games this year. It has raised its level on both ends of the floor to pull out four of those five games, but teams are shooting 44 percent against the Blue Devils in the postseason and have made more than 40 percent of their 3-pointers in that span. It's only been slightly better in the NCAA Tournament with teams shooting 42 percent from the field and 38 percent from long range.
✅ These two programs are no strangers to facing off in big games, though it's been nearly 30 years since that happened. Duke beat Arkansas in the 1990 Final Four before the Razorbacks took down the Blue Devils to win the 1994 national championship game.
Strong presence in US
Wide range of betting options
Generous bonus offers
UP TO $1,000
Arkansas entered the Sweet 16 as an underdog, and it emerged as one of the tournament favorites after taking down Gonzaga. The Razorbacks did what they set out to do in frustrating the Gonzaga offense with its defense. Now Arkansas is back in the Elite Eight for a second consecutive season, the first time since 1994 and 1995 when Arkansas advanced to the national title game in consecutive years. The Razorbacks have advanced out of the Elite Eight in four of their six attempts since the field expanded in 1985. 
This season was in danger of going sideways for the Razorbacks when they lost their first three SEC games this year after some tough losses in non-conference play.  What ultimately saved Arkansas' season was its commitment to defense, which helped neutralize the struggles of the offense. Since those three losses to start conference action, just four teams have shot 45 percent or better against Arkansas, and 14 opponents have been held below 40 percent shooting. The Razorbacks shoot just 43 percent from the floor this season, and just above 30 percent from 3-point range, but teams have a tough time breaking down the Arkansas defense.
One thing that hasn't changed for Arkansas is that JD Notae is who makes the Razorbacks' offense run. He's right on his season average of 18.6 points per game in the three NCAA Tournament contests, including a team-best 21 against Gonzaga. Jaylin Williams is the only other Arkansas player who has scored in double figures in all three games, but he's also averaging more than 12 rebounds per game in the tournament, which is a major asset. Stanley Umude scored 21 against Vermont to open the NCAA Tournament and has been quiet the last two games, but he is the team's second-leading scorer at 12 points per game.
Duke finally earned its first NCAA Tournament win in California, prolonging the coaching career of the legendary Mike Krzyzewski for at least one more game. What has stood out about this young Blue Devils squad is its resiliency late in games, finding ways to close out tough opponents in each of its last two NCAA Tournament games. The Blue Devils outscored Michigan State 20-6 in the final five minutes to turn a five-point deficit into a victory. Then it beat Texas Tech 12-5 in the last 3:15 of the Sweet 16 to overcome a one-possession deficit.
What is increasingly clear about this Duke squad is that offense is the main driver with all five starters averaging at least 10 points per game since the start of the ACC Tournament. In six postseason games, the Blue Devils are making more than 51 percent of their shots despite shooting just 32.8 percent from deep. In the NCAA Tournament, their shooting percentage jumps to 53.6 percent overall and nearly 39 percent from behind the arc. Yet, opponents are shooting 42 percent from the field in the NCAA Tournament against Duke and they are making 38 percent of their 3-pointers. 
The Blue Devils are led by freshman Paolo Banchero, who is averaging more than 19 points per game in three NCAA Tournament contests. He's also grabbing seven rebounds per game, just a bit shy of Mark Williams at 7.7 boards per game. Williams is also the second-leading scorer at more than 15 points per game in the NCAA Tournament while Jeremy Roach has stepped up to average 14 points per game. Wendell Moore Jr. is still averaging 13.3 points per game, but the big concern is A.J. Griffin, who is yet to find a rhythm in the postseason.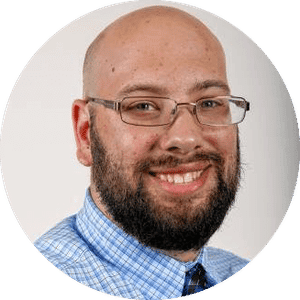 Josh Walfish
Josh Walfish is an award-winning journalist who has covered college sports for the past decade. He most-recently was chronicling the UMass Minutemen and now works as a freelancer writer and editor based out of Chicago.