Anderson, Cronenworth, Espinal, Riley named MLB All-Star roster replacements
July 17, 2022
The MLB All-Star rosters have been reshuffled, with four players taking the place of four others who will not be participating in this year's Midsummer Classic. The Dodgers' Tyler Anderson, the Padres' Jake Cronenworth, and the Braves' Austin Riley will be joining the National League's team. Meanwhile, Santiago Espinal of the Blue Jays will be on American League's roster.
Jose Altuve, injured in the knee by a pitch on Thursday, will be replaced by Espinal. Altuve sat out Friday's game and will return to the Astros lineup as the designated hitter on Saturday. Still, even though he is healthy enough to play, Altuve and the Astros will use the All-Star break to get the second baseman fully recovered.
Altuve had been voted in as the AL's starting second baseman, but Andres Gimenez of the Guardians will take over as a starter for Tuesday's game.
Cleveland acquired Gimenez, a 23-year-old shortstop, from the New York Mets last year in exchange for Francisco Lindor. With 10 home runs and 43 RBIs in just 78 games, he is batting.299 with solid defense. He also batted .384 with runners in scoring position.
On Saturday, Altuve said: "I think we all agree that we're making the greatest option," referring to his knee. "Waiting to see how it responded today, and I think we all agree that we're making the best decision."
"I don't think we're going to go" when asked if he was going to go to LA, adding, "we're going to do some treatment and get ready for the second half," he added.
McNeil, Cronenworth to replace Chisholm
Jazz Chisholm was selected as the National League's starting second baseman, but the Marlins star will also miss the game due to a lower back problem. Chisholm has been on the 10-day injured list since June 28, but he has been working out and participating in baseball activities at the Marlins' spring camp.
There is no clear schedule for Chisholm's comeback, but the team hopes to bring him before the start of the second half. With Chisholm out, Jeff McNeil takes over as the NL's new starting at the keystone, with Cronenworth serving as the backup infielder.
"Anybody in the IL is in medical's hands until they're not," said Miami manager Don Mattingly.
"I'm sure he's disappointed he can't play. He's earned that right to play," Mattingly said, adding that Chisholm is "getting better, and hopefully he'll have many more of these (opportunities)."
The Giants' lefty Carlos Rodon is also injured, allowing Anderson to earn his first All-Star selection in his seven-year career. Rodon has a blister and a split nail on his throwing hand's middle finger and has told Henry Schulman and other reporters that he would miss the ASG to allow the injury to heal completely.
There isn't any indication that Rodon might require a visit to the injured list, and since he last pitched on Thursday, he'll receive at least a whole week off between starts.
Riley was likely the most notable absence from the original All-Star lineup, given the Braves slugger's outstanding first-half performance. Riley will fill in for Nolan Arenado, who will take the break to rest a lingering back injury.
"It's been a problem lately It didn't really make sense for me to go do that," said Arenado. "Probably made more sense for me to go home, relax and just chill. Go home. Get treatment. Get some work done. I've got some trainers. I've got a physical therapist back home, ready to go."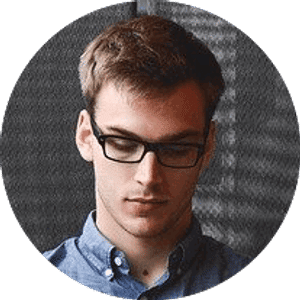 Jake Williams
Jake Williams is a sports gambling expert. He's been writing in the sports betting and DFS industry for over a decade. He specializes in MLB and NBA, along with College Basketball and College Football.