Aljamain Sterling vs TJ Dillashaw Pick & Prediction
October 21, 2022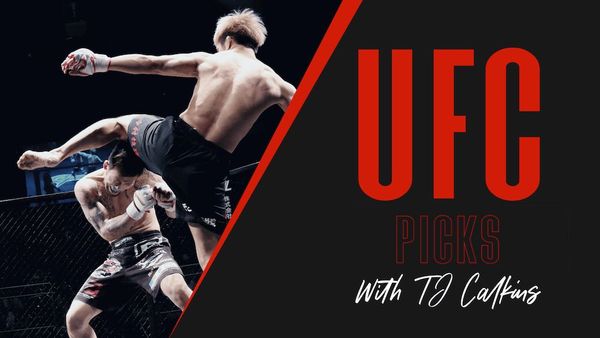 Aljamain Sterling is a -170 favorite against TJ Dillashaw. Their bantamweight title fight takes place at UFC 280 on Saturday October 22nd, 2022. These fighters will make the walk right around 330PM EST. 
Be sure to always check out all of our UFC picks and promos!
Aljamain Sterling -170 vs TJ Dillashaw
✅ Aljamain Sterling is the champ, and put some legitimacy on his reign with a close win over Petr Yan in his most recent fight. Sterling has made a living with his high end BJJ game in MMA. He is a monster once on the back and that is his best path to victory in most any fight, this one included. Now, his ability to create the grappling exchanges in this fight will be wildly necessary and his only path to victory. His traditional wrestling will not bring him any success, so he will need to find ways to get the fight to the mat and keep it there. The striking simply will not go his way. While Sterling does put out very sound volume, he is truly levels below his opponent and he will be at a large power disadvantage. This is likely a stylistic nightmare for Sterling. While he does have the path to victory in the grappling, his ability to get the fight there is even worse than highly questionable. 
✅ TJ Dillashaw returns to the title mix and looks to regain the belt he never lost. Dillashaw first won the bantamweight title back in 2014 from Renan Barao. After a pair of defenses he dropped the belt to Dominick Cruz in 2016 in an awesome fight that was a split decision. Dillashaw ultimately went on to win his belt back from Cody Garbrandt in 2017. He has not lost at bantamweight since. Dillashaw has a fantastic skill and incredibly well rounded skill set in the weight class. He's a very good striker and is very sound on the mat as well. Dillashaw has very real power in the striking and will have a true advantage in the stand up of this matchup. Dillashaw will be the more powerful and vastly technically superior striker. Dillashaw will also have a large wrestling advantage. Now, that advantage is not as much on the offensive wrestling side as it is on the defensive wrestling. Dillashaw will be wildly difficult to take down and then equally difficult to keep down. I do not believe we will see Dillashaw eager to shoot takedowns in this matchup. If there is a spot in this fight Dillashaw is at a disadvantage it is in the grappling realm, but that gap is not nearly as wide as his advantage in the stand up. 
✅ The once and future bantamweight king in Dillashaw enters a matchup that seems tailor made for him, and as an underdog no less. He will win the striking portion of this fight, and may be completely dominant. He also has the wrestling and grappling skill sets to be able to dictate where the fight takes place, which will neutralize most everything Sterling tries to do. This fight will produce an "and new." Take the underdog here.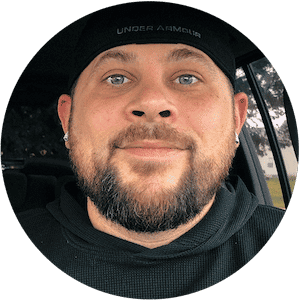 TJ Calkins
TJ Calkins was raised in a gambling loving household. He knew how to handicap horse races and follow line movements well before his tenth birthday. While sports betting remained a passion into adulthood, poker and Daily Fantasy Sports also became passions and remain as such today.