Adam Schefter criticized for insensitive tweets over Dwayne Haskins
April 12, 2022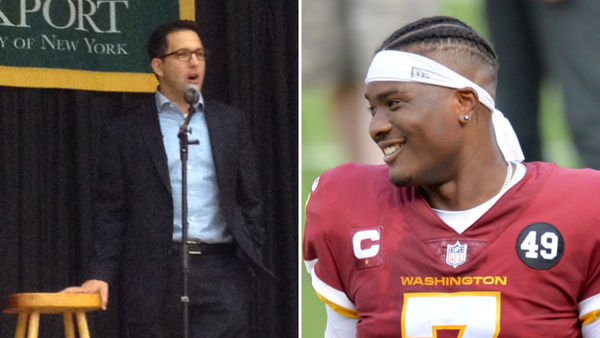 Dwayne Haskins, a 24-year-old Pittsburgh Steelers quarterback, died unexpectedly on Saturday morning. As the league was dealing with the loss, an unpleasant situation took place.
The manner in which NFL insiders broke the news of his departure has been harshly criticized by players and the general public. Gil Brandt and Adam Schefter are two journalists that have tweeted insensitively about the death of Haskins while reporting on the story.
"Dwayne Haskins, a standout at Ohio State before struggling to catch on with Washington and Pittsburgh in the NFL, died this morning when he got hit by a car in South Florida, per his agent Cedric Saunders. Haskins would have turned 25 years old on May 3," Schefter tweeted on Saturday.
Later, Schefter rephrased the statement, calling Haskins "a standout at Ohio State before becoming Washington's first-round pick and playing in Pittsburgh."
"It was insensitive, it was a mistake and I can assure you it is not my intention. I wish I could have that tweet back," Schefter said on "The Adam Schefter Podcast."
"The focus should have been on Dwayne. Who he was as a person, a husband, a friend and so much more. I wanted to apologize to Dwayne's family, his friends, the players in the National Football League, and offer my condolences to everybody close to Dwayne. And, in the way I failed Saturday, I wanted to turn people's attention to make sure that Dwayne is remembered properly."
Fiery reactions
At least three athletes have taken to Twitter to criticize Schefter, including former Ohio State University quarterback Cardale Jones, Baltimore Ravens quarterback Lamar Jackson and 2014 All-Pro Dez Bryant.
"How about 'Dwayne Haskins, son, husband, buckeye brother, friend, beloved teammate has passed away' TF his career ups and downs have to do with him unfortunately losing his life," Jones tweeted.
"You lame asf all around grown ass man and can look in the mirror and smile at yourself," Jackson responded angrily to Schefter's tweet.
Over 76,000 fans liked his tweet, with 18,000 retweeting. Many of those fans also replied to the post in support of the 2019 MVP.
"He ain't even trying to apologize either, just deleted and tweeted again," one of Jackson's fans wrote in response. "Disgusting! Glad I never followed him."
"And he never does!" Jackson retorted.
Following suit, Dez Bryant also slammed Schefter and urged people to pay attention to how reporters regard athletes merely as a subject of entertainment instead of real human beings. Bryant also uploaded a video in which he encouraged his fellow players to speak out about the situation.
"Athletes for the record.. the shit Adam Schefter wrote that's how a lot of people view us.. we ain't shit but entertainment!.. if you let 1 treat you with disrespect the rest will follow…" Bryant said.
"Athletes, I'm talking to you regarding the shit Adam Schefter said and Gil Brandt said. Gil Brandt said Haskins was living to die and Schefter went into talking about his struggles after his death. Athletes, we have to speak up or remain in the cycle! Rest High Haskins!"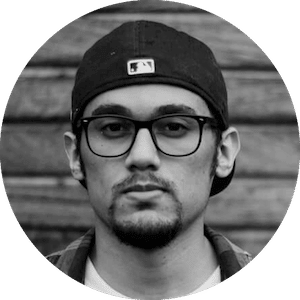 Gus Anderson
Gus Anderson is a gambling wizard. As a kid he dreamt about becoming a Tennis, Hockey and Golf professional but ended up as a gambling professional with focus on both sports & casino.