'A little soreness': LA Rams' Matthew Stafford downplays elbow injury
August 7, 2022
Los Angeles Rams' quarterback Matthew Stafford is content amid his elbow injury, demonstrating his throwing ability in the latest team training. He experienced elbow pain last season while leading the Rams to a championship during his first season with the team.
After the latest team training, Stafford said his right elbow still causes pain but is not a serious threat to his game. The Florida-born later explained that he and the team's staff is working hard for his condition as the new season is coming.
"I just have a little soreness," Stafford said. "We're working through it. I felt pretty good today. I thought it looked pretty good. Just trying to be smart with it, and make me feel as good as I can feel going into Week 1 while still getting as many reps as I can, too."
Being a quarterback on a winning NFL team makes Stafford's elbow the most closely monitored human body part on the team. During the offseason, he had an unspecified injection in his elbow, which kept him from throwing in practice for a while.
Lately, he has been taking part regularly in drills during camp despite a limited overall schedule. By doing this, Stafford is preparing himself for the new season despite the pain he is experiencing.
"I'm just going through something that is irritating at the moment, but I'm working through it," Stafford said.
"We've got a great plan. I'm feeling stronger every time I come out here and throw. I felt like I could make any throw I wanted to today. I'm just trying to be smart when I get those opportunities to make sure I can come out here, cut it loose, turn it loose like I did today and go from there," he explained.
Someone could see this coming
Though Stafford said the pain isn't a big issue for him, a columnist from FOX, Chris Broussard, warned the Rams and Stafford to not overlook the pain.
"He didn't throw in OTAs or minicamp, goes to training camp full bore, and then a few days ago the elbow starts to bother him," he said.
"That was probably a surprise to the Rams, and now he's not going to throw the rest of training camp. It's something to worry about. Don't overreact, but any time I hear a quarterback's situation compared to a pitcher in MLB – when I look at how often pitchers get hurt – that ain't good."
Broussard added that the injury was bound to happen.
"Here's the timeline for this," Broussard on FOX's First Things First. "He had some pain in his elbow last year, played through it and played well. And then he had the anti-inflammatory injection in the offseason that they thought would alleviate the pain."
Meanwhile, the Rams' head coach Sean McVay said that his athletic training staff has tried something during the offseason in order to reduce the pain in Stafford's elbow.
"When you really look at its entirety, I wanted to try to get it to work with as little pain as possible," McVeigh told the media in Los Angeles after Monday's practice.
"I think any time I've played that long or been tough as it is, I don't know if I'm really 'pain-free,' but the goal would be September 8th and you're looking forward to 17 games, hopefully some next…that's kind of the perspective and the big picture approach we want to be able to take."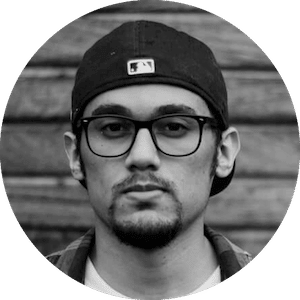 Gus Anderson
Gus Anderson is a gambling wizard. As a kid he dreamt about becoming a Tennis, Hockey and Golf professional but ended up as a gambling professional with focus on both sports & casino.